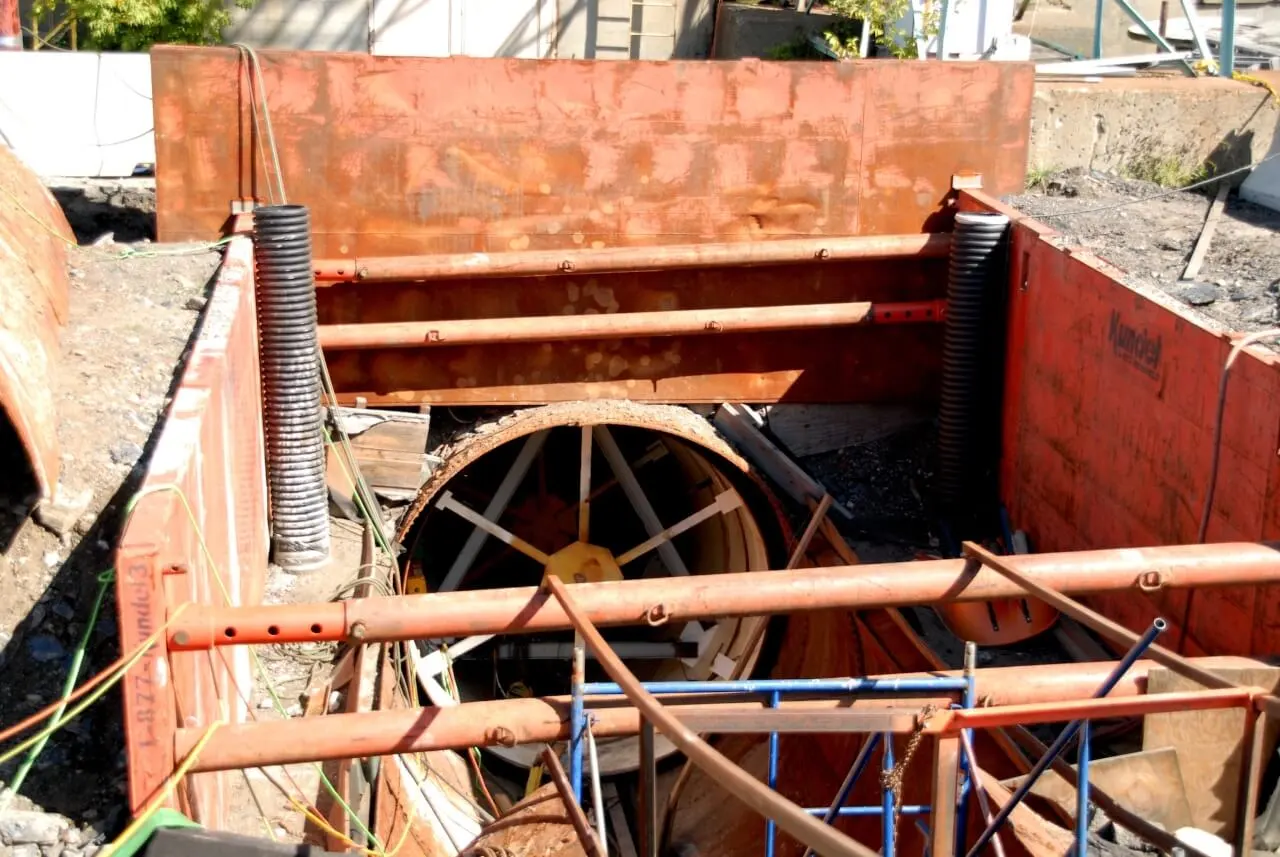 Mill Hydro Penstock Relining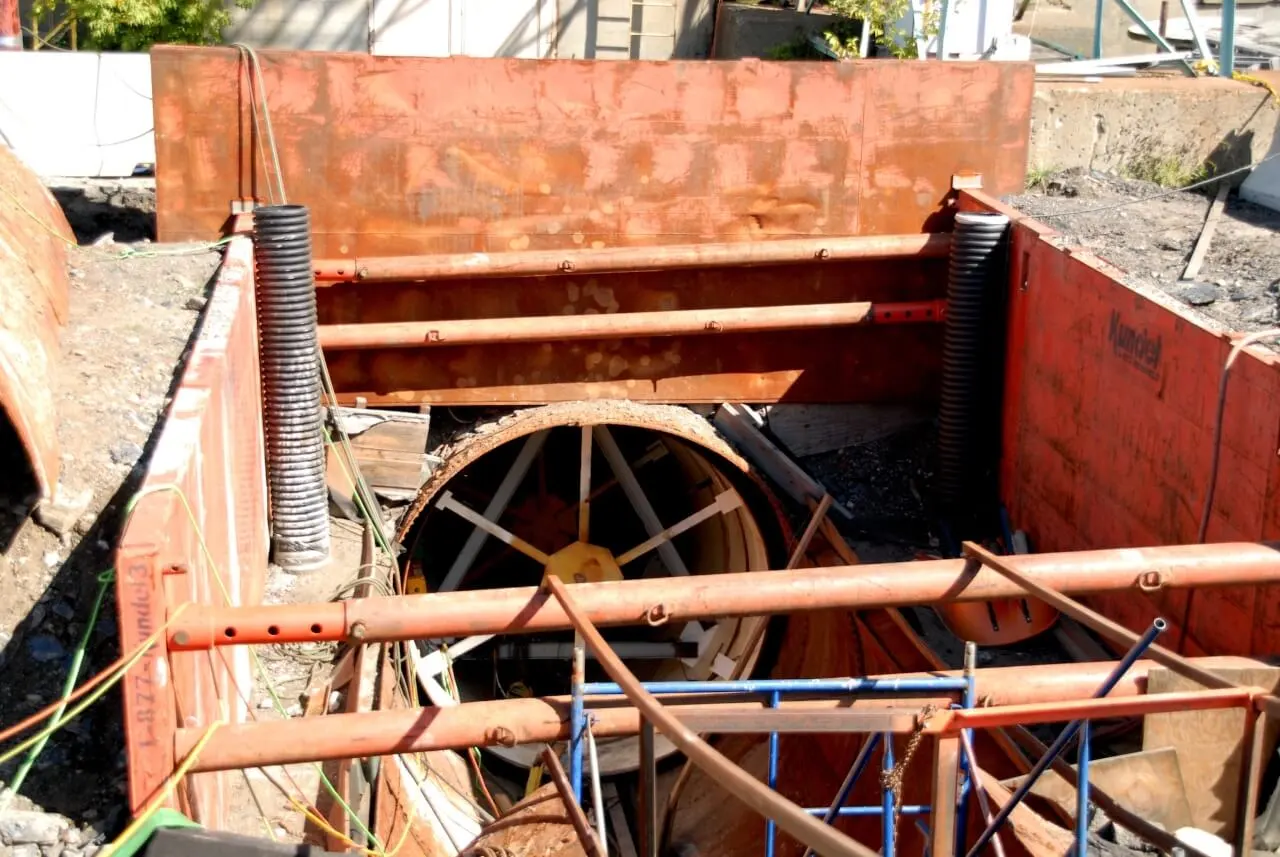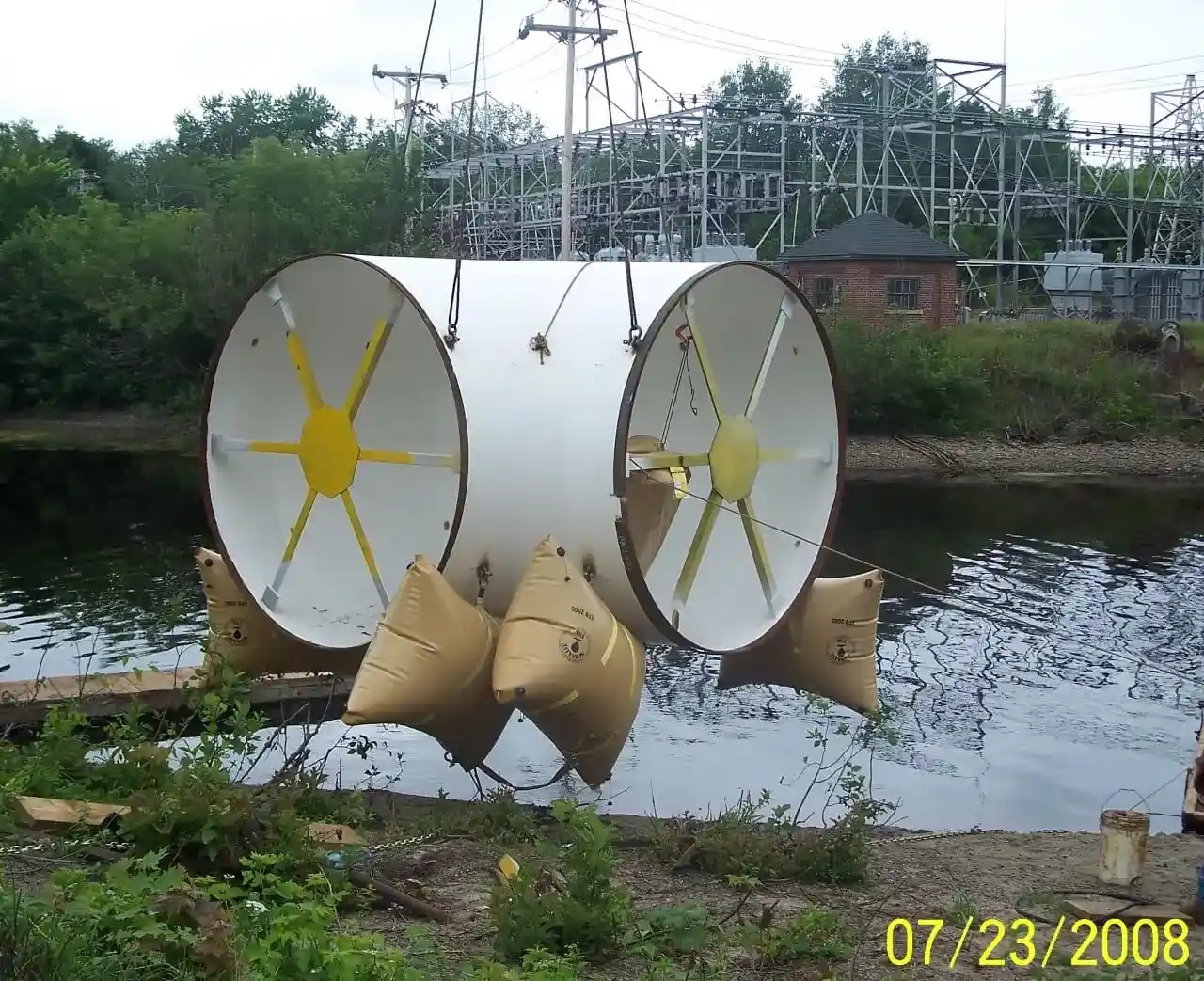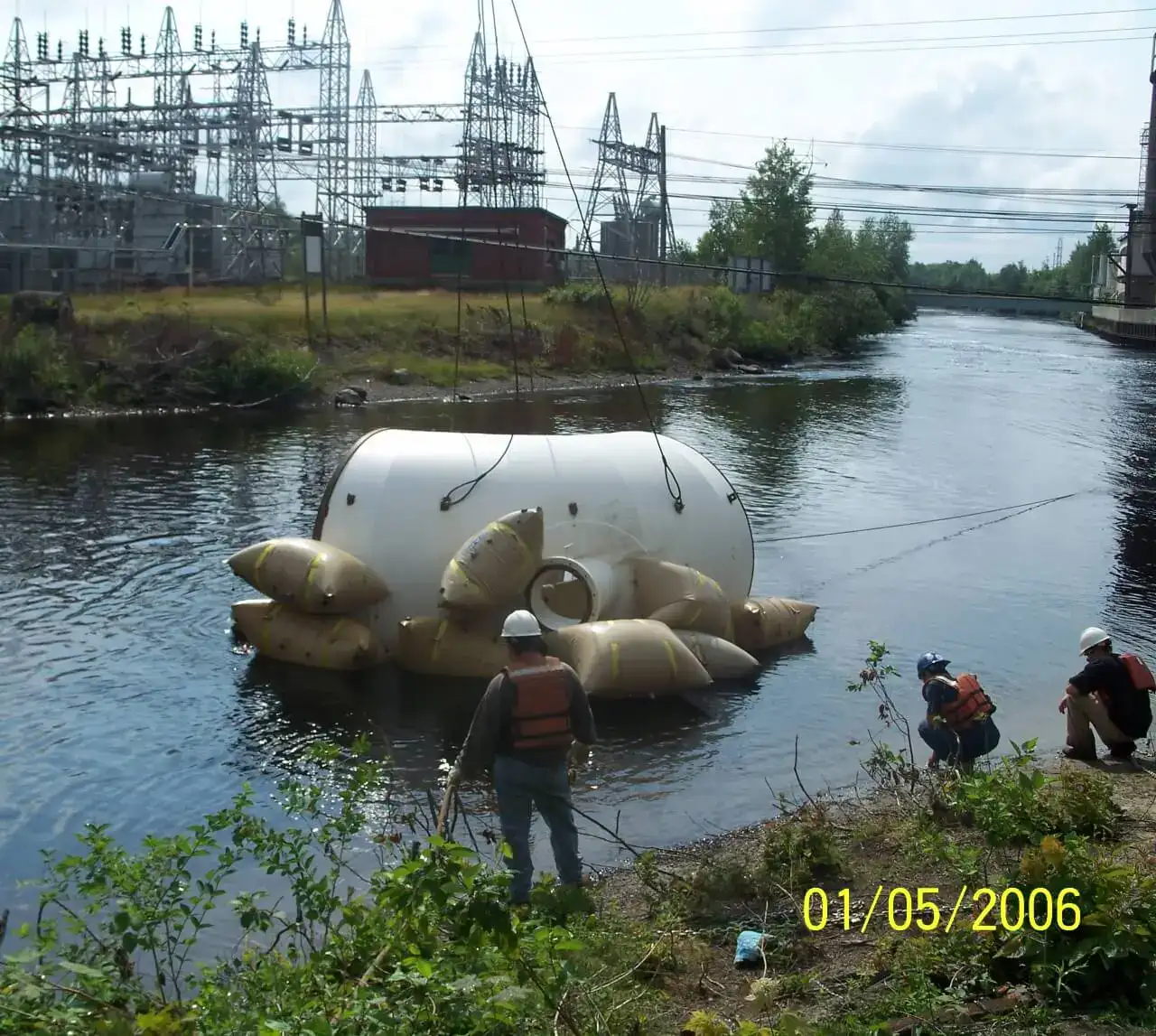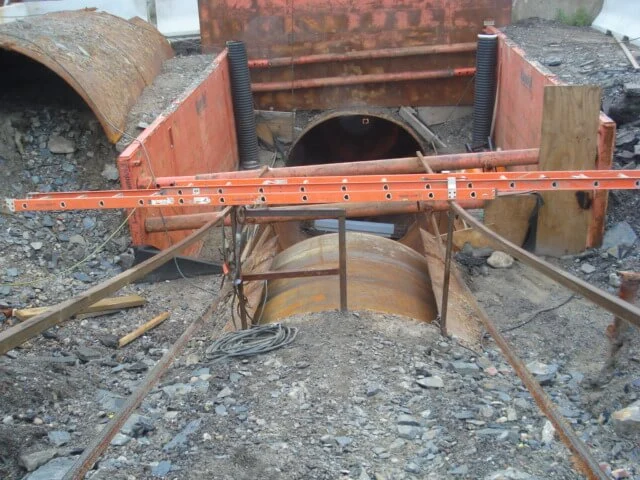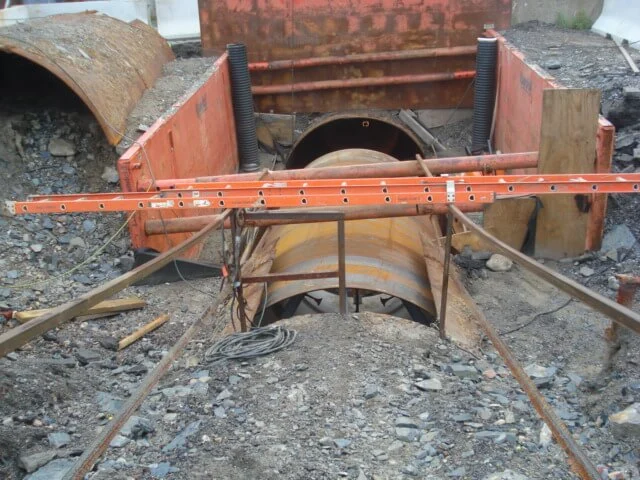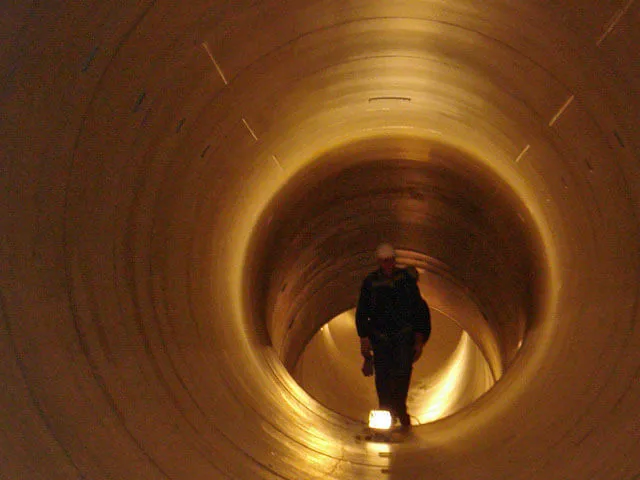 Mill Hydro Penstock Relining
Millinocket, Maine
Bancroft Contracting re-built 400 linear feet of the Number 4 Penstock at the Mill Hydro hydroelectric facility in Millinocket, Maine for Brookfield Power of Gatineau, Quebec.  The Number 4 Penstock is one of six similar penstocks on the site, each feeding a generator/turbine pairing.
The Mill Hydro Penstock project required Bancroft Contracting to expose an existing 10-foot diameter underground steel penstock, cut two 25-foot openings in it, and then install a 9-foot diameter steel penstock inside it.  Bancroft installed the new penstock by lowering short sections through the access openings and pulling the new  penstock sections as far as 150 feet through the existing pipe.  The project demanded precise positioning of the new penstock within the old one.  Each section of new penstock material had to be exactly aligned  and welded out completely in multiple passes.   Finally, the void between the two penstocks had to be filled with flowable grout, the responsibility of subcontractor Knowles Industrial Services of Gorham, Maine.
The project involved complex heavy rigging challenges, placement of over  a mile of full-penetration weld, and pumping of approximately 215 cubic yards of flowable grout.
Cost of the project was approximately  $1.4 million.   Project Manager for Brookfield Power was Max Upton, engineering was by Devine, Tarbell & Associates. Installation of flowable grout was subcontracted to Knowles Industrial Services. Bancroft Contracting Corporation served as general contractor, represented on site by Kent Lewin, Project Superintendent.
SHARE